American Full House brings over 10 years of personal real estate investing experience to the table including experience in economics and finance. In addition we have strategic contacts with numerous key real estate professionals to seek out the best deals in the residential and commercial space.
American Full House was founded by Mr. Rohit Prakash who resides with his wife and four children in Austin, Texas.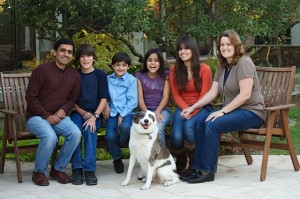 Rohit is grew up in South Bombay in his family home on Marine Drive where his mother and older sister still live. He attended St Mary's High School (ISC) and Jai Hind College. Rohit is one of three children of Dr. Prem Prakash who was India's leading orthodontist (ofc. in Marine Lines) until he passed away recently.  Rohit's mother is Mrs. Motia Prakash who has worked with the Tata Institute of Social Sciences as well as SNDT Women's University and other charitable organizations. His other sister owns and operates a successful beauty salon, Scissor Over Comb, in Worli. He has numerous other relatives in India.
After graduating with a degree in Aerospace Engineering from the University of Texas at Austin and working for a few years in San Diego in the defense industry, Rohit moved on to a couple of entrepreneurial ventures which lead to the internet space.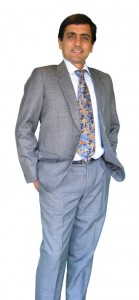 Subsequent to that, he used his love for economics to successfully trade in the capital markets for a living before starting American Full House. LLC. As far back as 2005, Rohit foresaw the economic problems with American banks (lending) and the fall in real estate, and was able to profit from it.  Now, he sees the economy stabilizing and real estate having sustained the bulk of it's fall. After reading about and seeing foreigners from many other countries coming to the US and buying bargain properties, Rohit realized that there was no simple way for Indians to participate. Indeed this is a seemingly daunting task for any foreigner. Thus he started American Full House, LLC, to enable foreigners to easily invest in foreclosed American Houses or other Real Estate.  Rohit's opinion is, with the fall, the US property market is now one of the most attractive in the world. He believes this is an opportune time to buy low and hold for substantial cash-flow and long-term capital appreciation. Rohit also serves on the Finance Committee of a private K-12 educational institution in Austin.