Orlando and Miami Florida Listings
To view properties in other areas, please click here.
Houses in these areas of Florida move quickly. If you are interested, you must act and contact us immediately. To inquire about or to reserve a house from our inventory, please call us or fill out the contact form below. We also offer traditional services and can invest in other regions for you based on your specifications.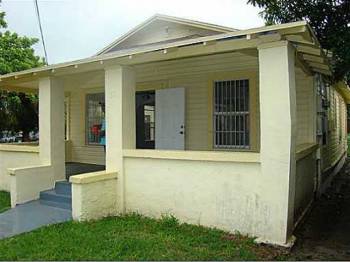 Miami
3 Bed / 1 Bath, Plus a 1/1 cottage
Front rented Section 8 for $1,250 per month. Cottage for $375.
Gross Rent $1575 w/o expenses. Excellent ROI of 15% after expenses.
Will sell quickly!!!
$77,900
Update: SOLD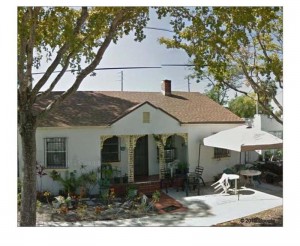 West Palm Beach
Three 3/1's units, huge cash flow potential. West Palm Beach, FL 33401 3 Legal Units 3/1 in front RENTED, Two 3/1 Duplex in rear VACANT 3126 sq ft Huge Cash flow Potential! Front unit rented to Section 8 tenants. Rear Duplex vacant with only minor repairs needed. New roof on both buildings with 6 parking spaces.
$104,000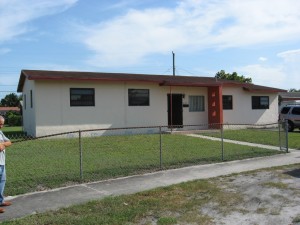 Miami Gardens
4/2 turnkey cash flow, rented Section 8. Miami Gardens FL 33055 4 beds 2 baths, 1345 sq ft Rented Section 8 Turnkey Cash flow! Rented to same tenants for over 12 years and they want to stay. No repairs needed.
$90,000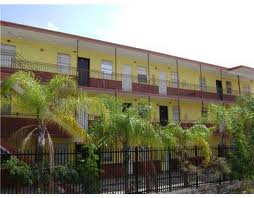 Miami 12 units condo.
NOI $59,270, ROI 10%.
Year Built 1960, Building 6,800 sqft, Lot size 7,500 sqft
9 units 2bed/1bath
3 units 1bed/1bath
$550,000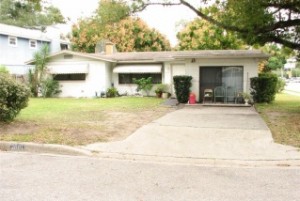 Pine Hills Deal. Here is a solid cashflow house in the heart of
Orlando
. This 3/1 block house is currently rented. The home is located close to schools and there is shopping and dining just minutes in any direction. Don't wait on this solid rental property.
Pine Hills Home 3 Beds, 1 Bath, Square Feet 1,572
$40,900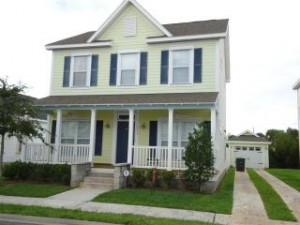 Great Key West style home is located in
Ft. Pierce close to beaches
. Built in 2006, this 3 bedroom 2 1/2 bath 2 story ofers wood floors, Maple cabinets and a fenced backyard Fort Pierce Home 3 Beds and 2.5 Baths Total Sq.Ft – 1,800
$68,900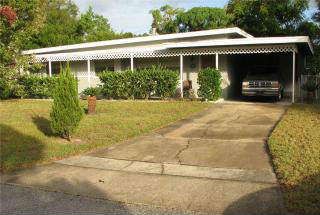 Great little rental property in
Apopka/W Orlando
area. This is a 3 bed/1 bath house that only needs a couple touch ups from the last tenant moving out to make rental ready again.
3 BEDS, 1 BATH, 1,092SQUARE FEET
$46,500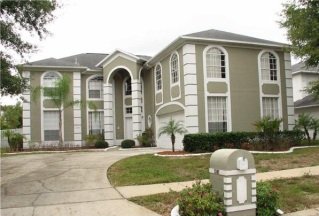 Apopka/Orlando.
This spacious, two story home has high ceilings, ceramic tile, and large in-ground pool make this an extremely desirable property. These houses were selling for over $400,000 in the peak market. The home needs drywall repair, carpet and tile replacement in some rooms, pool cleanup, updated fixtures, interior paint, etc.
PINES OF WEKIVA, APOPKA, FL
5 Bed/3 Baths, 2 car garage, 3803 Sq Ft
Repairs: 20K-30K
AVERAGE GROSS RENT $2300 (before expenses)
$148,900
HOW TO BUY

From start to finish, this process takes about three weeks.
1. Select a House. Pick a house that appeals to you and fits your budget. Or, if you need help selecting one, please call or contact us. We're glad to help. Once you have chosen a property, let us know (form below). We will email you a contract and application with and you will need to make a $5000 deposit to reserve the house for you. Properties in Florida generally move quickly and normally there are no option periods.
2. We Prepare Documents. American Full House will reserve the house. We prepare and email a set of purchase/LLC documents for you to sign and courier back. Based on your application, we open up the LLC bank account with your name. Along with this we have the house professionally inspected to verify it's condition. We will arrange to have any major repair items (if any) fixed. You will receive an copy of this via email.
3. Make Final Payment. Once the property has passed the option period (if available), you make the balance of the payment and the property is officially yours! The property title and lease is transferred to you/your new LLC and the rents starting coming to you. Every property is purchased with "title insurance" which guarantees that the property of free of any encumbrances, liens, defects, etc.
 All properties are subject to availability and are sold on a first-come, first-served basis. In Florida,most properties are purchased on an "as-is" basis. If the property is materially different from what is advertised or there are legal deficiencies, we can normally cancel the transaction. Note, the LLC can be used for any future purchases. American Full House is assigned a 2% interest in the LLC; this allows us to run the LLC for you and execute contracts on your behalf (with written permission from you). Cash transactions only; we do not have financing available for foreign buyers.
---
+1-512-828-7150 (Office)
+1-512-947-9909 (Mobile | SMS | iMessage | WhatsApp | Viber)
---
The information presented here is accurate to the best of our knowledge, however occasionally typos, human errors, and others could be present as data is entered in to the spreadsheet. We will verify all items during the closing process. The final closing documents should be used by you to verify accuracy of all information presented.